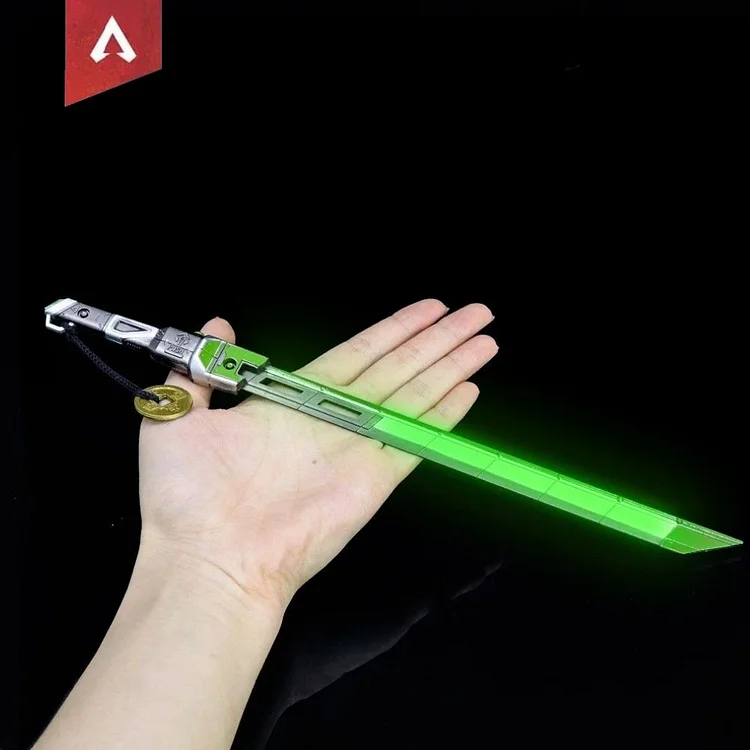 Toytime is a new brand, we focus on providing happiness and joy to everyone! We have diverse playing toys and gadgets such as RC toys, fidget toys, educational toys, party toys and so on. We are always ready to offer you the best products with considerable services.
ToyTime 2023 New Arrival APEX Game Toy Night Glowing Biwon Blade Metal Sword Valkyrie Spear OCTANE Butterfly Blade Arc Trap Dart Metal Toy Model
Specifications:
- Size:20cm-30cm
- Weight:150g-500g
- Material: Alloy
- Super good quality!
Note:

1. The main parts of the item is metal;

2. It`s a fidget toy blade;

3. Please contact me if you find the item can not shipped to your place;
4. The standard Biwon Blade and Valkyrie Spear won't glow in the dark.