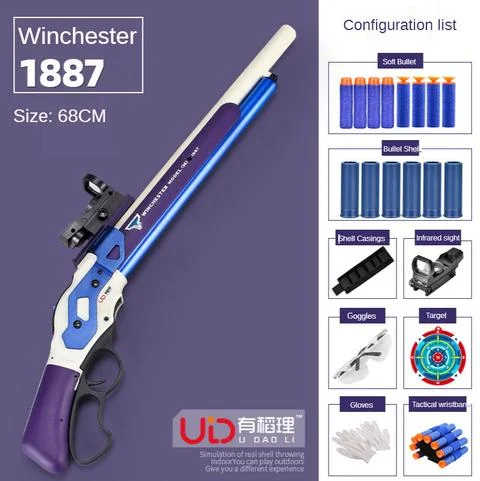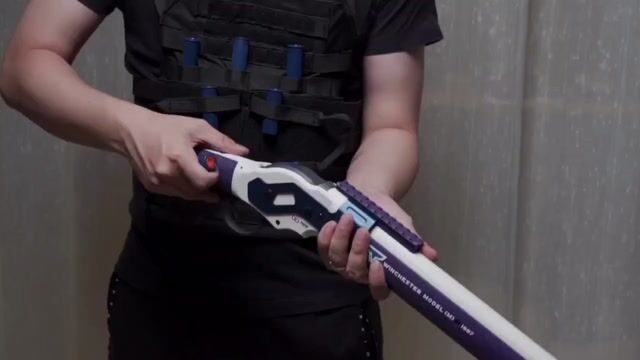 Toytime is a new brand, we focus on providing happiness and joy to everyone! We have diverse playing toys and gadgets such as RC toys, fidget toys, educational toys, party toys and so on. We are always ready to offer you the best products with considerable services.
ToyTime UDL M1887 Winchester Shell Ejecting Lever Action Shotgun Blaster
Features:
- The udl m1887 is a Lever action manual shotgun nerf, the shell will be ejected from the gun body when shooting, simulating the real winchester m1887.
- You can even use it to restore the loading method of the T800 in the Terminator 2 movie
- There are no tools required, Simply follow the pictures on the box to have this toy gun for some combat battle game scenarios in minutes.
- metal trigger & trigger guard, metal shell compartment and metal lever gearbox
Specifications:
Brand: UDL
Model: m1887
Material: nylon + metal
Capacity: 5 shells
Shooting range: 10m
Color: blue white
weight: 1.2kg
size: 68*23cm
Products include:
1x UDL Winchester M1887 Shotgun
6x shells
10x elite darts
10x suction darts
1x safety glasses
1x pair of gloves
1x sight