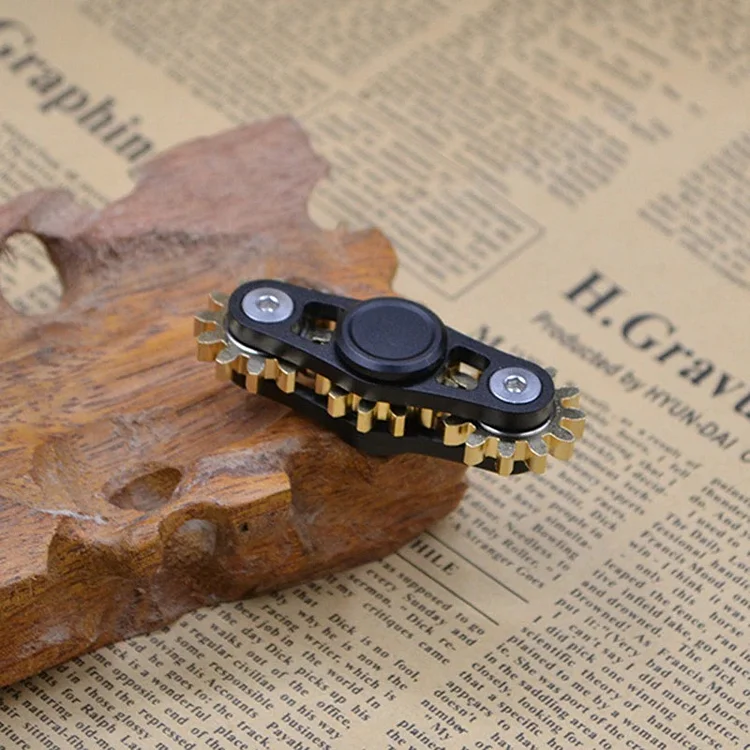 Toytime is a new brand, we focus on providing happiness and joy to everyone! We have diverse playing toys and gadgets such as RC toys, fidget toys, educational toys, party toys and so on. We are always ready to offer you the best products with considerable services.
Stainless Steel Sprockets Flywheel Fingertip Gyro Sprockets Chains EDC Metal Toy Gear Gyro Drop Ship Sproket Roadbike Spinner
Updated Gear Series Introduction:
Newest 3 gears & 4 gears which is a complete set of detachable, reconfigurable, super mechanical sense, upgrade gear.
General Gear Series Introduction:
** Gear: Made of pure brass, imported high-precision lathe from Germany, super mechanical, the size is controlled within 1 wire, exquisitely polished, no burrs, and smooth rotation. (100 threads = 1 mm)
** Main body: aviation aluminum material, sandblasting effect, anodic oxidation treatment, iphone level matte feel.
** Bearing: Imported stainless steel R188 type bearing with good wear resistance and long idling time.
9 gears
10 bearings
2 minutes idling
Packing List:
come with zipper bag and spinner