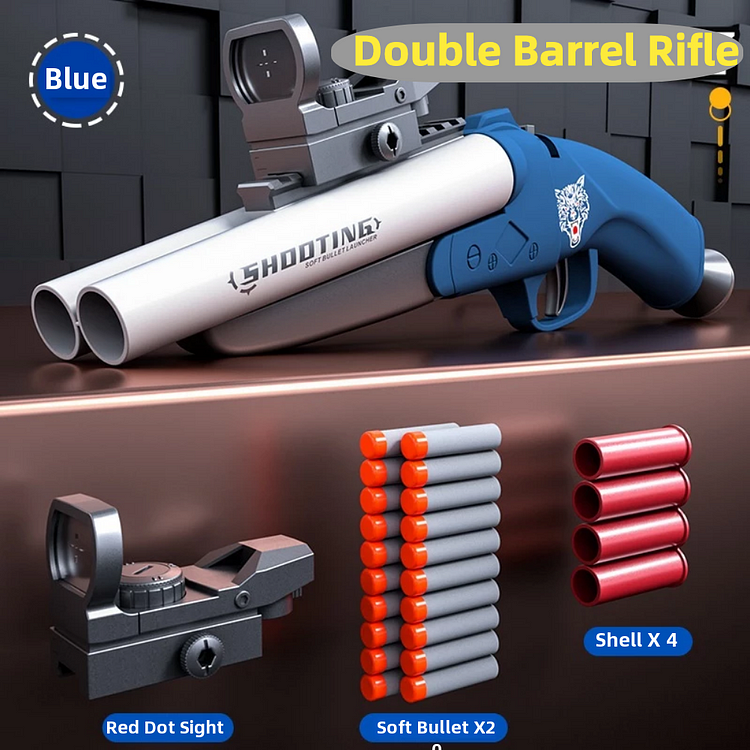 Toytime is a new brand, we focus on providing happiness and joy to everyone! We have diverse playing toys and gadgets such as RC toys, fidget toys, educational toys, party toys and so on. We are always ready to offer you the best products with considerable services.
Rifle Blaster Double Barrel Rifle S986 - by ToyTime

Safety Reminds (Very Important):


Please wear eye-protective glasses to play with gun toys
(We will be out of responsibility for any injure if you don`t take safety measures)


Features:
- Nylon + metal structure, realistic feel, the shell can be ejected by pressing down the barrel.


- Three shooting modes can be adjusted: single shot on the left, single shot on the right, two-pronged shot


- Metal aluminum gas cylinder, shooting range of 10-15 meters.
Perfectly restore the real shotgun shell ejection process.


- Using EVA safety soft bullets, children can also play as much as they want.
- Weight: 1.5 kg