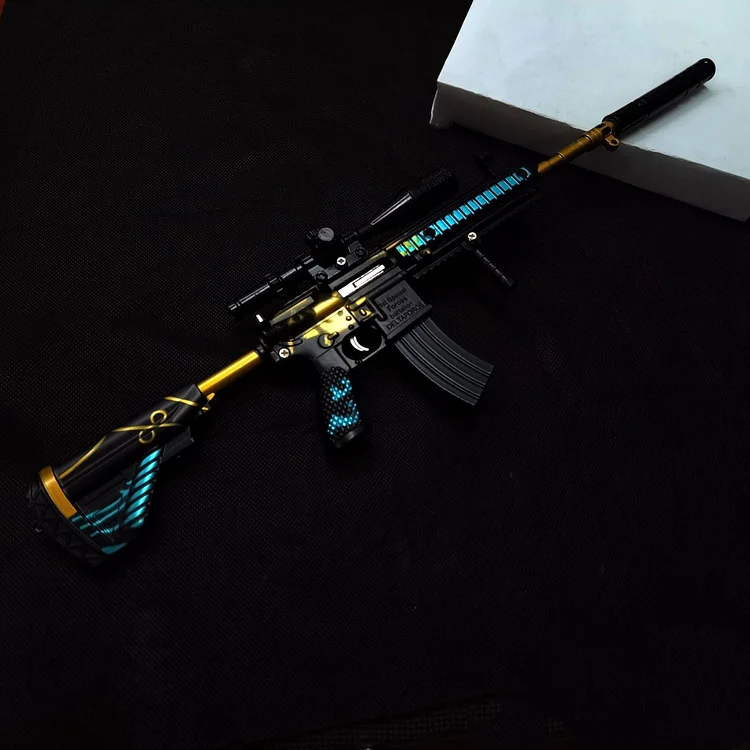 Toytime is a new brand, we focus on providing happiness and joy to everyone! We have diverse playing toys and gadgets such as RC toys, fidget toys, educational toys, party toys and so on. We are always ready to offer you the best products with considerable services.
Mini Alloy Shell Ejection Gun Model Toy PUBG Gun Toy Models
Features:

- Size: length 42cm (different models may with different length);

- Weight: 500g-520g (different models may with different weight);

- Material: Alloy
- Shell Ejection available

- Super good quality!

Perfect gift for gun lovers and gun collection.
Note:
The main parts of the item is metal, the bullets can not be shot out;
Each gun comes with 3 bullets 1 lens and 1 sliencer;
It`s a fidget toy keychain;
Please contact me if you find the item can not shipped to your place;
Please wait patiently during this time.