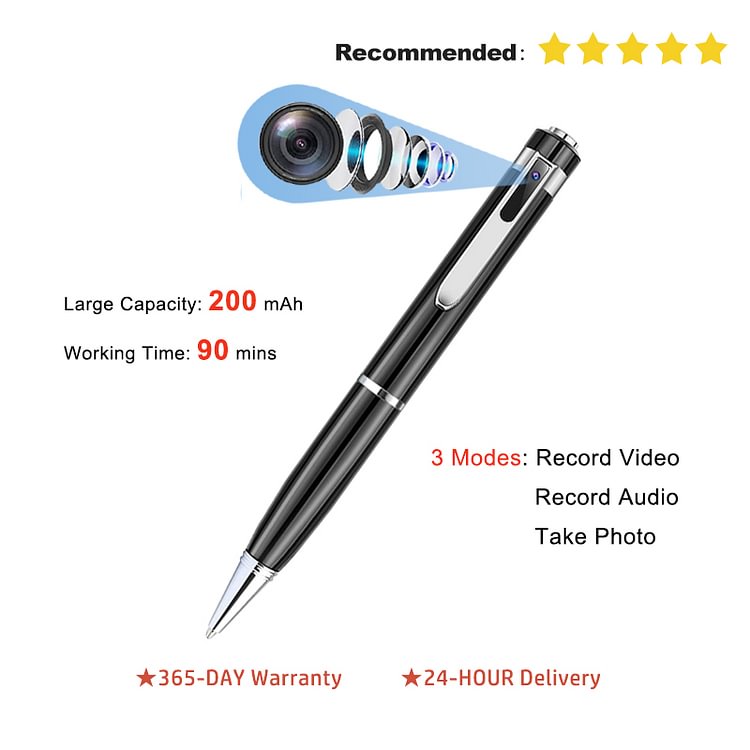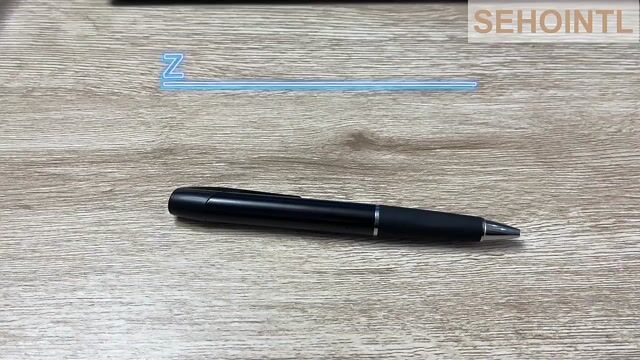 Toytime is a new brand, we focus on providing happiness and joy to everyone! We have diverse playing toys and gadgets such as RC toys, fidget toys, educational toys, party toys and so on. We are always ready to offer you the best products with considerable services.
Mini Camera Full HD 1080P Portable Pen Camera Wireless Micro Digital Camcorder Video Recorder Action Cam One Button Quick Record
Features:
✔Update Model:
▪V8 PLUS is an upgrade camera. it has 3 functions: take photo, record video and record audio, others maybe only has video recording function. And V8 PLUS has larger battery capacity. It can work about 150 mins after full charged.

✔Portable Mini Camera:
▪A very common daily use pen, with free combination of pen and ball pens, it can be clipped on the notebook or shirt pocket. This mini wearable camera pen is very hard to be noticed while it is recording. Wonderful camera for a business meeting, lecture class, conference or traveling.

✔Easy To Use:
▪It is very easy to use, because it has only one operation button, it can be used out of the box without any complicated settings or configuration. After pressing the button, recording will start automatically and stop when the button is pressed again. You can connect to the computer via card reader or USB cable to view video files and pictures.

✔HD 1080P video and high-resolution picture:
▪This cameras equipped with both 1080p HD video shoot and high-resolution photo-taking capabilities. The mini camera generates 1080p color HD video at 30 FPS. In standby mode, one-click the top button to take 2560*1440 photos.

✔3 in 1 Portable Pocket Camera:
▪One button control 3 modes. This cameras has 3 modes: take photo, record video and record audio, which can be applied in many situations.

✔Applicable for all scenarios:
▪This mini camera pen can be applied to record important classroom lectures in college, protect your information during business meetings, help you stay safer during travels, and for numerous purposes.

✔Easy to carry:
▪It is not only a pen that can write, but also a mini camera. It can work under any circumstances, not easy to be found, easy to carry, and easy to use. There is also a clip on the pen to fix the position.