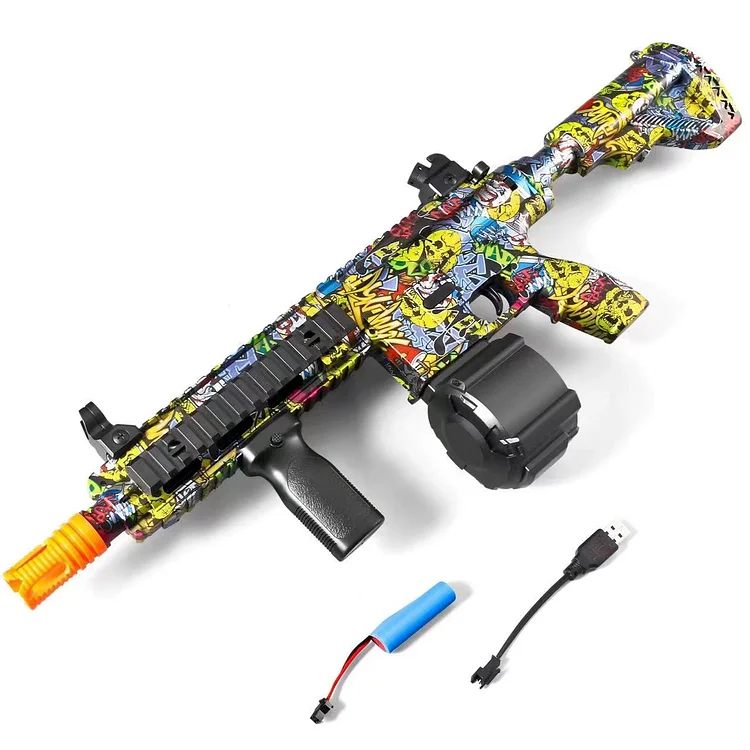 ToyTime M416 Gel Blaster BB Gun Electric Automatic Water Ball Blaster for Shooting Game Outdoor Activities BB Gun
Features:
- [Safety Blaster]: The biodegradable water-filled gel ball used in this gel blaster will form a pile of small fragments after impact, and will disappear completely after drying.no need to clean up.
- [Fast Long Range ]: Electric gel blaster has a long range, automatic high-speed , no stuck, low noise, fragile gel ball, and launches more than 8 gels per second , Can be launched within a distance of 80 feet.
- [Packing]: The kit includes a complete gel ball blaster,installation instructions. The gel ball needs to be completely soaked in water for 4-6 hours before it can be used, and goggles provide users with adequate protection measures.
- [Enough Gel Balls]: we have included 5000 rounds on the basis of the original 1000 rounds of gel balls which will bring you happiness more than 20 times!
- [Perfect Gift]: It is the best gift choice for Halloween, birthdays, Easter, Christmas, New Year, group events, etc.Let's enjoy with your relatives and friends!
Package Included:
M416 Gel Blater Gun X 1;
Protective Goggles X 1;
USB Charging Cable X 1;
Re-chargeable Battery X 1;
Gel balls X 5000;