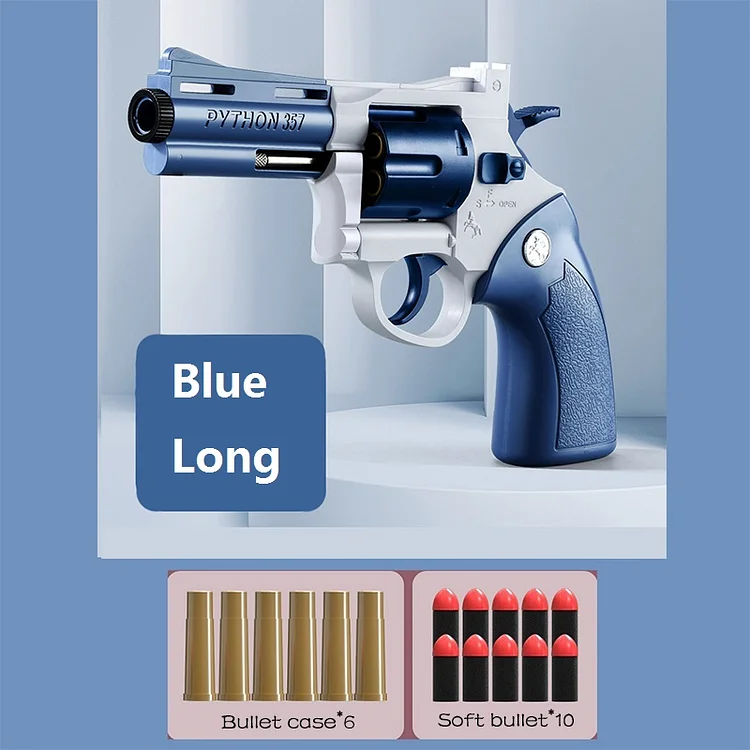 Toytime is a new brand, we focus on providing happiness and joy to everyone! We have diverse playing toys and gadgets such as RC toys, fidget toys, educational toys, party toys and so on. We are always ready to offer you the best products with considerable services.
100% Safe Gun Toy - Revolver Colt Python 357


Specifications:
Name: Safe Revolver Gun Toy


Gun body material: ABS ( some parts are made by Metal)


Bullet Material: Safe Soft EVA Foam


Shooting Range: 5-10 Meters


Weight: 500 Grams(the revolver handle is with addtional weight, it feel very good in hand)



Operations:


1. Manual loading: press the safety switch backward and pull the trigger to start shooting.


2. Rotating bullet wheel: The honeycomb-shaped bullet magazine is used for bullets, 6 soft bullets can be loaded at a time, and the revolver will automatically rotate when launching.


3. Runner magazine: Open the runner and load the magazine according to the position.


4. One-key unlocking: Push the left wheel lock button backward to open the left wheel magazine.


5. One-click ejection of bullets: Press the ejection lever firmly, the shell will automatically pop out, which is more fun.