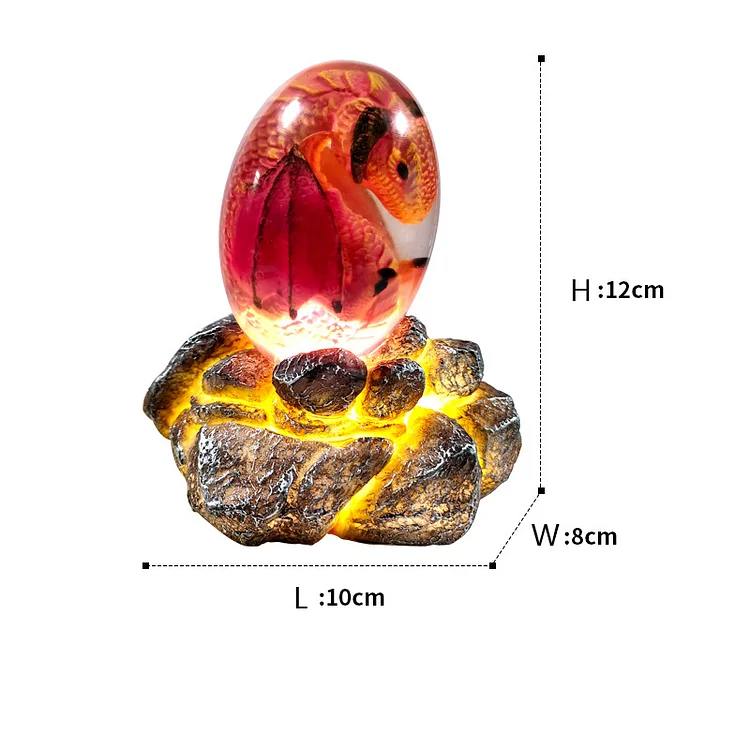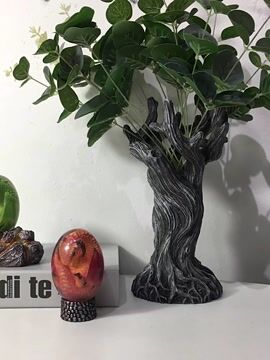 ToyTime 2023 New Dinosaur Egg Light Decoration
Features:
【Lava Dragon Egg】Dragon is a very mysterious creature. It is popular with most people. When you receive this dragon egg, I am sure you will be pleasantly surprised too! An egg is hatching a dragon within. With the glowing lava base, as if it is breeding and hatching a little dragon.

【Elaborate Design】The dragon eggs are carved and hand-made by our designers. The dragon's main body is vivid, and all detail has been handled very well. In addition, we have equipped a luminous lava base. Just get eggs on the base, and plug into the USB power. You will get a brightly colored like a real live dragon will be born out of the world now. (Tips: Include USB cable)

【Hand-made】Dragon eggs are made of high-quality resin material. The crystal and clear appearance stand out the real sense of the dragon inside the egg. The high-quality resin material is more resistant to wear and tear and not easy to break.

【Precious Collectibles】This is an excellent collection of dragons, and you will not regret having it! It will be a striking highlight in any scene. You can use it to decorate your living room, bedroom, office, bookshelf, desktop, etc. It can be a night light when the light is up on the base. That was a great way for children to sleep well and helped kids to stop being afraid to fall asleep alone. (Tips:We do not recommend turning on the light too long)
Specification:
Material: Resin
Color: Purple&Red&Green
Size: 4.6*3.7*3.1 inch (Include lava base)
Weight: 18.4 Pounds(Include box)
Include: Dragon egg, Luminous lava base, USB cable, Gift box