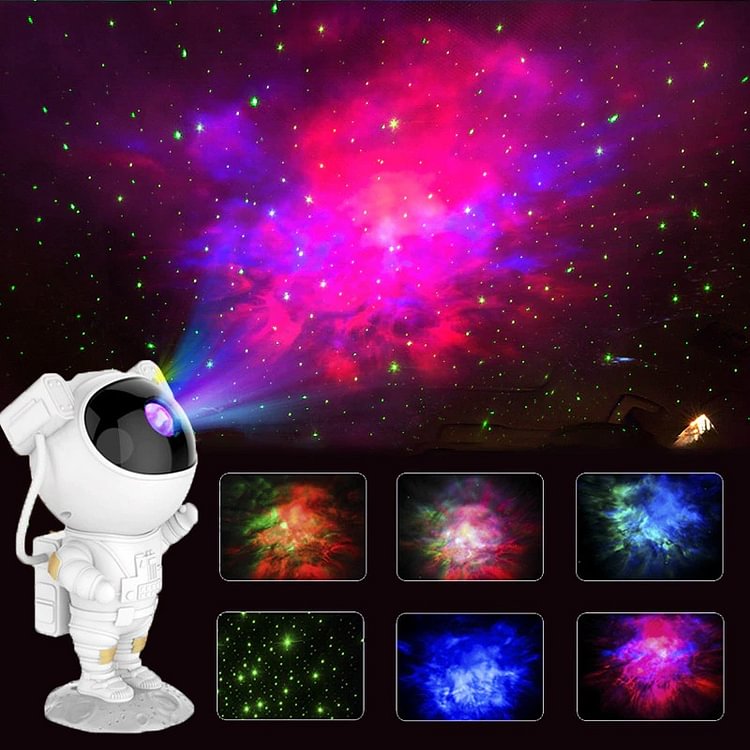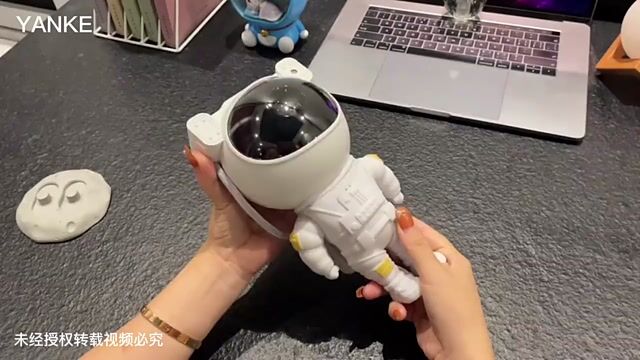 Toytime is a new brand, we focus on providing happiness and joy to everyone! We have diverse playing toys and gadgets such as RC toys, fidget toys, educational toys, party toys and so on. We are always ready to offer you the best products with considerable services.
Appearance design:
1. Unique and novel astronaut appearance, "astronaut" shares the beautiful and mysterious nebula it has seen, and takes you to explore the vast galaxy and starry sky.

2. The astronaut's head, which can be rotated 360° with magnetic attraction, allows the nebula to be projected anywhere without restriction.

3. The astronaut's lunar base is detachable, the arms can be moved, and various poses can be taken, which is also a good decorative ornament.
Projection effect:
1. 8 kinds of beautiful and mysterious projection effects, you can fix your favorite projection effects or cycle different projection effects.

2. Adding green stars, the constantly twinkling stars make the projection even more amazing. Of course, the "Green Star" can be turned off individually through the remote control.

3. The moving Nebula projection makes it look more stereoscopic, and the moving speed and brightness are adjustable.

4. It has a 45 minute or 90 minute timed off mode. You can safely use it while sleeping.
Usage scenario:
It can be used as a home atmosphere decorative light and a cool toy ornament, and it is also the best choice as a gift!