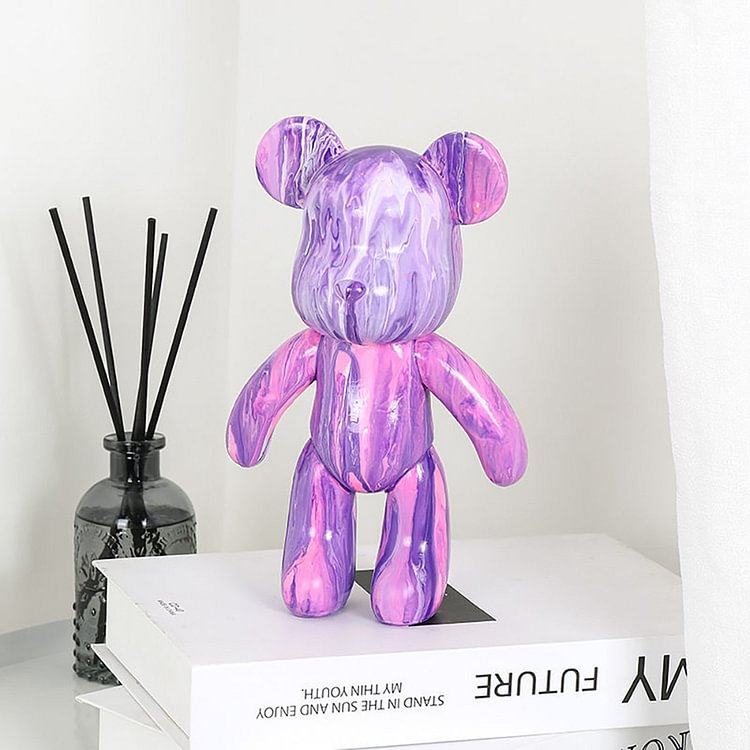 Toytime is a new brand, we focus on providing happiness and joy to everyone! We have diverse playing toys and gadgets such as RC toys, fidget toys, educational toys, party toys and so on. We are always ready to offer you the best products with considerable services.
DIY Fluid Bear Creative Ornaments Handmade Parent-child Toys Fluid Painting Home Bear Doll Fluid Bear Home Decor Toys Gift

Describe:
Bring your own tools are welcome: gloves, paint container, tray or bear container.
Step 1: According to the paint color ratio you shot, pour the paint into the container without stirring. (3 colors and pigments recommended)
Step 2: Slowly pour the prepared paint in the container from the bear's head (it can be used repeatedly).
Step 3: Set aside and wait to dry naturally.
Note:
1.Please refer to measurement. Slight measurement errors are allowed within the normal range.
2.There may be a slight color difference due to the monitor, camera or other factors, please refer to the actual product.
3.Contact us if you have any questions.