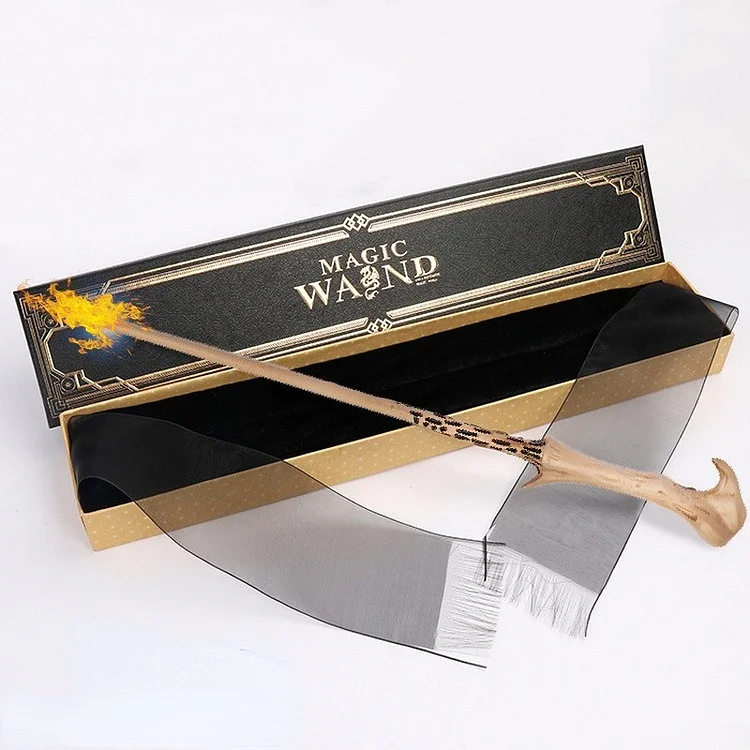 Toytime is a new brand, we focus on providing happiness and joy to everyone! We have diverse playing toys and gadgets such as RC toys, fidget toys, educational toys, party toys and so on. We are always ready to offer you the best products with considerable services.
ToyTime 2023 New Arrivals Harry Potter Electronic Magic Wand Fire Wand Hermione Dumbledore Sirius Snape Magical Wand
Usage:
Cutting out thoroughly dry material paper 10*2cm, 2cm volume growth paper roll, rolltightly rolled thin, into the light within the paper roll toward the tube by a little,at he bottom of the paper roll to filament, not vigorously press, not tight, open toggle switch press the button is out of the fire.
Warning:
Minors are forbidden to use it. Do not point the mouth of the barrel to people or flammable materials, and do not look directly into the barrel.
About Shipping:
Our shipping channel usually takes 15 - 20 days to make delivery to North America and Europe countries; ( for some countries it only needs 7-10 days)
Dear customer, please calm down and wait to receive your package during this period;
Please talk to me if you are a drop shipper, we will provide customerized service to you.