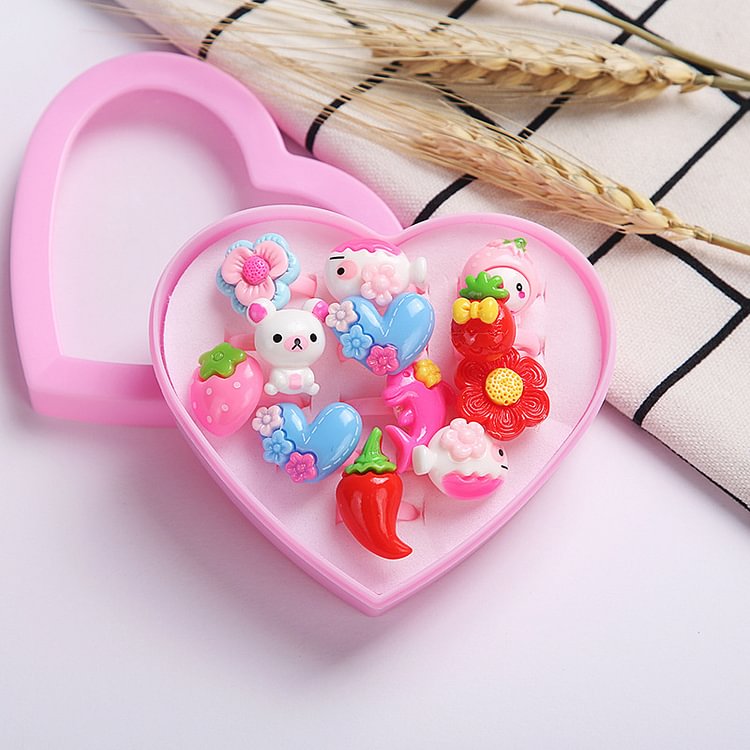 description:
ToyTime is a new brand, we focus on providing happiness and joy to everyone! We have diverse playing toys and gadgets such as RC toys, fidget toys, educational toys, party toys and so on. We are always ready to offer you the best products with considerable services.
ToyTime Children's Ring Female Cartoon Jewelry Princess Ring Resin Toy Set Kindergarten Little Gift Girl Hand Jewelry
Information:
Product name: Children DIY accessories
Net weight: about 1 gram
Product size: about 1.4mm
Product material: standard accessories
Attention!!!!! Due to a variety of ring styles, each box of goods are randomly distributed with different styles and colors, but we guarantee that each goods are beautiful and all of them are hot sellers.
Please see clearly and then order, so as not to cause unnecessary misunderstanding. Thank you for your understanding! !