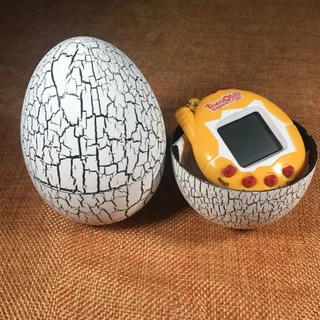 Toytime is a new brand, we focus on providing happiness and joy to everyone! We have diverse playing toys and gadgets such as RC toys, fidget toys, educational toys, party toys and so on. We are always ready to offer you the best products with considerable services.
material: plastic
Size: 10 cm
Color: white egg, red egg, blue egg, yellow egg, pink egg
Style: Surprise electronic pet egg, electronic pet game machine
The content includes: the product includes a battery (button battery) and a manual
Operation process: 1 pull the isolation sheet, 2 select an animal, 3 set the time, 4 select a name, 5 flashing in the lower right corner of the first boot (feeding, poop, sick...), 6 after the first feeding Started the pet journey....Look at the manual for a more detailed introduction.