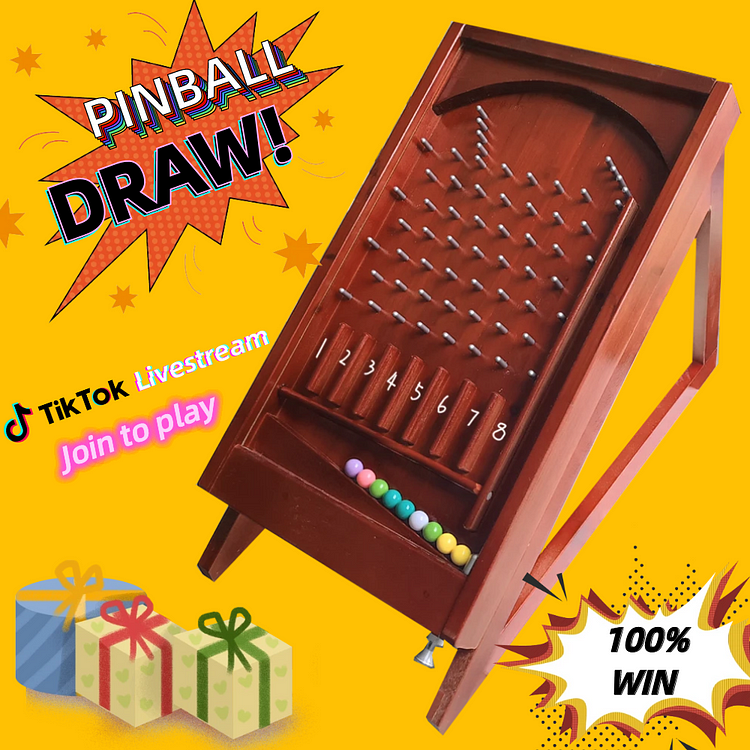 100% Prize Win Game - ToyTime Pinball Draw
Try Your Luck Now!
Welcome to our thrilling livestream game! Get ready for an exciting experience where you can win amazing products. We will be using a pinball machine to add a unique twist to the gameplay. Read on to learn how you can participate and win the prize! !
🔥🔥 100% Win a prize!
Remember, only participants who have purchased a ticket and received a reference number will be eligible to win.
Draw Prize (check the following photos):
🔥No.1 : 22 cm Mini Alloy AK47 with 3 scopes and detachable Magazine + World`s Smallest 1:4 Scale Beretta 92F;
🔥No.2 : Mini Glock Keychain 1:3 Scale(with original tin box);
🔥No.3 : Mini Beretta 92 Keychain 1:3 Scale(with black suitcase);
🔥No.4 : Mini Metal Desert Eagle Gold Color (with silver suitcase);
🔥No.5 : Desert Eagle Keychain Chrom Black with wooden Grip (with silver suitcase)
🔥No.6 : Mini Glock G34 Keychain John Wick - Combat Master (with Original Tin Box)
🔥No.7 : Colt 1911 (with black suitcase)
🔥No.8 : World`s Smallest Mechanical Beretta 92F X 4 pcs (each color one pc)
Steps to play
👉 Step 1: Purchase a ticket at this package (only this page is available, your order for other items is not suitable for this game)
👉 Step 2: Go to the live stream on Tiktok@

toytime.ph
👉 Step 3: Tell the hose your name and order number
👉 Step 4: It's time to play! Our host will pull the plunger and realize your Prize!
👉 Step 5: Check our the prize! Our host will show you your prize in the Livestream
👉 Step 6: Our host will pack your order in livestream, and you can make a screenshot! And your package will be shipped ASAP!
Don't miss out on future game sessions and updates. Follow our tiktok channel to stay connected, receive announcements, and discover more exciting opportunities to win big prize!🔥