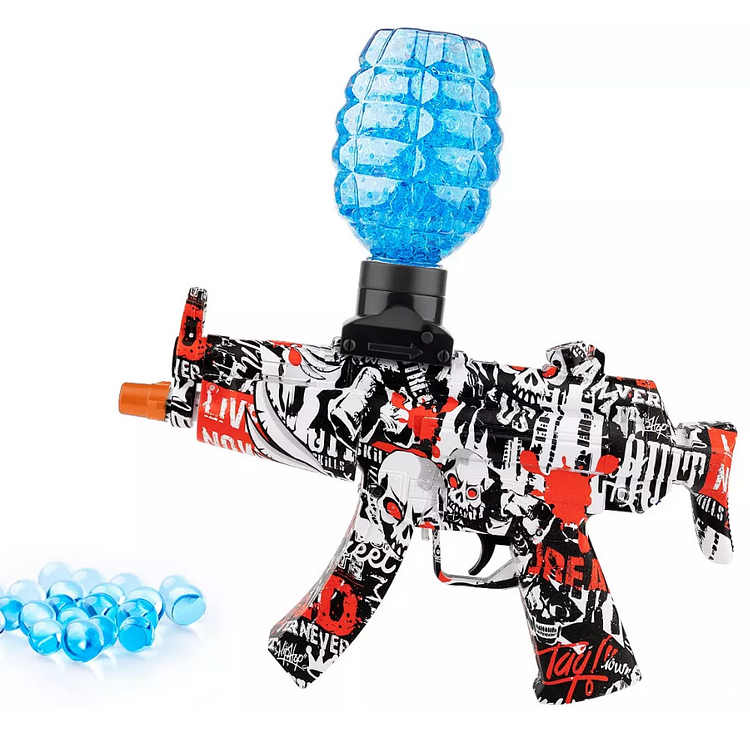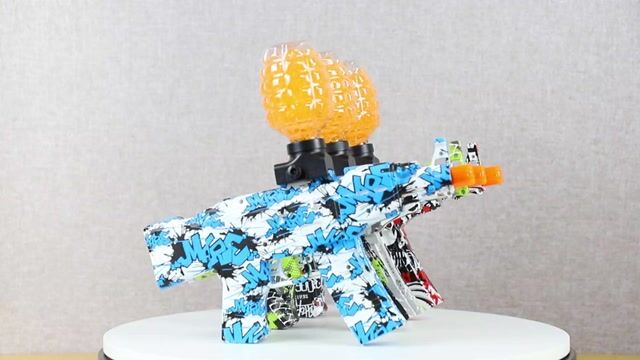 ToyTime New AK47 Gel Blaster Toy Gel Ball Gun Toy BB Gun Toy Electric Gel Blaster Automatic Shooting Gel Blaster Toy For Shooting Games
Features:
- 【Safe Water Gun】ToyTime water bead gun driven by air and spring, the type of ammo fired is gel soft beads which burst upon impact painlessly. Soft water ammo are non-toxic, biodegradable and completely disintegra once dry. It is not only environmentally friendly but also requires no cleaning. Enjoy outdoor fun games Time! And we also have a safe switch design and a gift of safety goggles to provide players with protection measures. The switch is located on the rear of the gel-ball-blaster toy.
- 【Fully Automatic Operated】You just need to target and pull the trigger, the water balls will shoot out continuously at an unbelievable speed. It is simple to operate so kids can use it. And for protecting children's hearing, we also apply a unique technology to reduce the sound of guns. Although it is a safe launcher that will not cause harm to people or objects.
★★ Please do not shoot at human faces and animals.★★

- 【Rechargeable KidsToy】Our gel gall glaster toy gun comes with a detachable battery case, which can be recharged with the included USB charger. The appearance of the battery case adopts the design of the magazine, which makes you detach the battery as cool as unloading the bullets. Equipped with a USB charging cable, which can be recharged and used repeatedly. Just make full preparation for the next fighting!

- 【No Place Restrictions】MOMSIV gel ball blaster is a great toy not only for children and also for adults. You can enjoy this fun game in your backyards, jungles, hills, and flat ground with your family, friends, colleagues. It is an ideal way to train your physical exercise, goal skills, observation and endurance. And shooting games can enhance parent-child interaction and relationships. Take your gel gun and cooperate with your group to win the game!

- 【Package Included】This electronic gel ball blaster includes 1 x safety goggles, 1 x electronic blaster gun, 1 x water beads hopper, 1 x product manual, 1 x connector, 1 x gun head, 1 x reusable case, 1 x USB charger and a pack of 7-8mm water beads. ★★ For your safe
Package Included:
AK47 Gel Blater Gun X 1;
Protective Goggles X 1;
USB Charging Cable X 1;
Re-chargeable Battery X 1;
Gel balls X 5000;