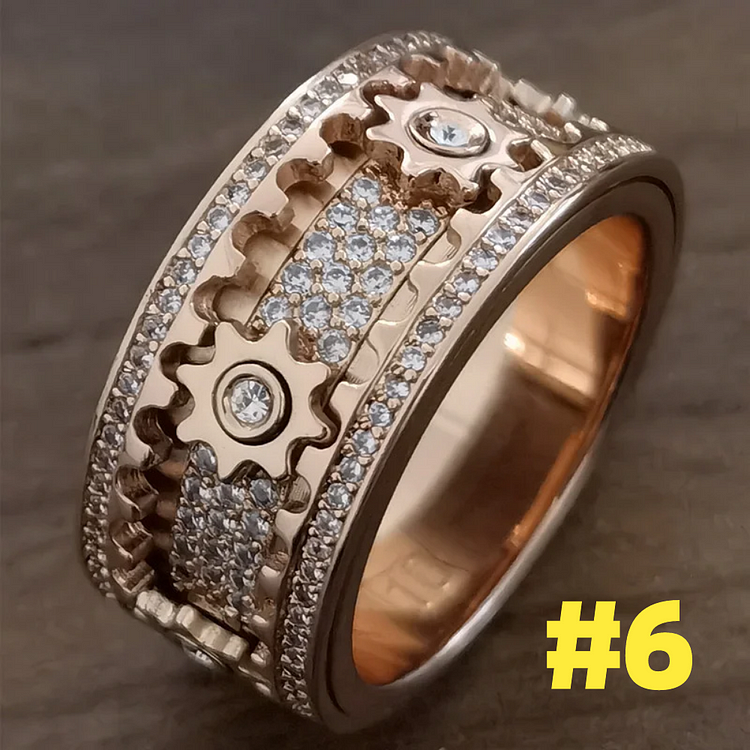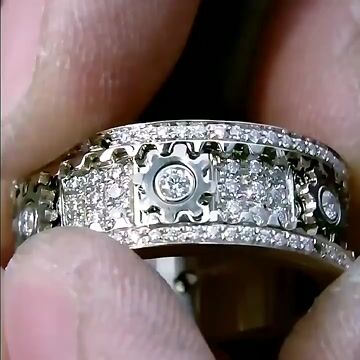 Mechanical Gear Ring with Crystal Diamonds
100% Handmade - Good Workmanship
Design:
These swivel rings are CNC cut into smooth rings and their precise curved edges are designed to prevent build-up at the seams. Each unit is assembled by hand. Simply rotate the ring edge on one side and the entire pinion ring will begin to run smoothly.

Size Style:
Available in two styles, full diamond and full beaded base. Available in sizes 7/8/9/10/11/12. See image details for exact measurements.

Material:
The ring is made from high quality platinum plated 3 layer copper and AAA+ cubic zirconia, strong and resilient, the cubic zirconia set into the bezel does not come off easily. The smooth surface of the ring's interior and edges will not scratch your fingers or lose colour.

What it does:
This ring helps to release your emotions when you feel tense or anxious, it rotates very gently to soothe and relax you.

A special gift:
Whether it's a birthday, a holiday, a special occasion or simply because jewellery is always the perfect gift. Guaranteed to put a smile on your loved one's face, this is the ideal purchase for Christmas, Hannukah, Mother's Day, Valentine's Day, his or her birthday gift.