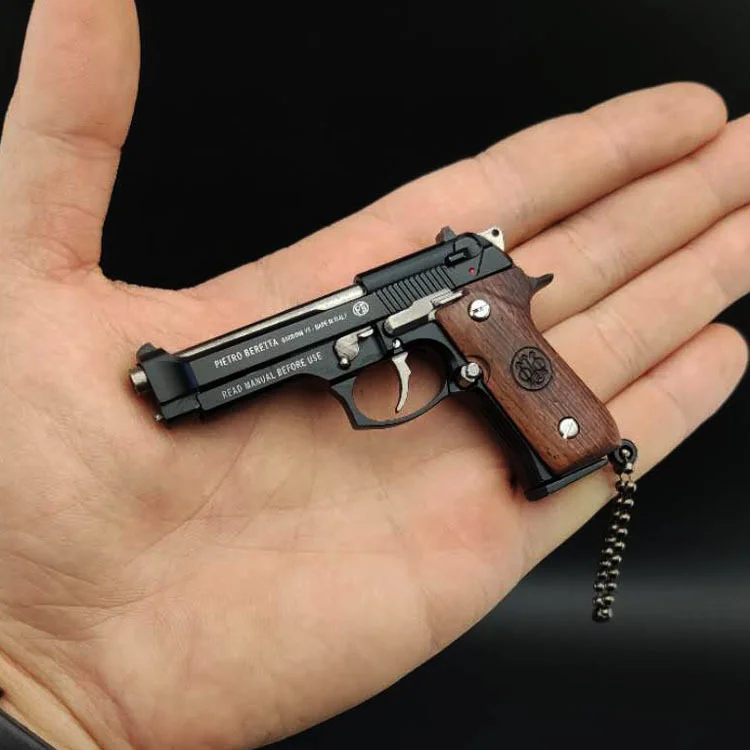 Limited Edition®️ Wooden Grip M92F
Worlds` Best Fidget Toy - Collection Toy -1:3 Scale Pistol Keychain Toy
Features:
Limited Edition
- Product Name: 1:3 Scale Wooden Grip M92F Keychain Toy
- Weight: About 75g
- Size:1:3 size
- Support Assembly and disassembly, enjoy pure pleasure.
- Super good quality!
Perfect gift for gun lovers and gun collection.
Note:
1.Wooden Grip M92F only has 1 bullet inside, and can not make shell ejection;
2. It`s a fidget toy keychain.
3. The main parts of the item are metal, and the bullets can not be shot out;
4. Please contact me if you find the item can not be shipped to your place.