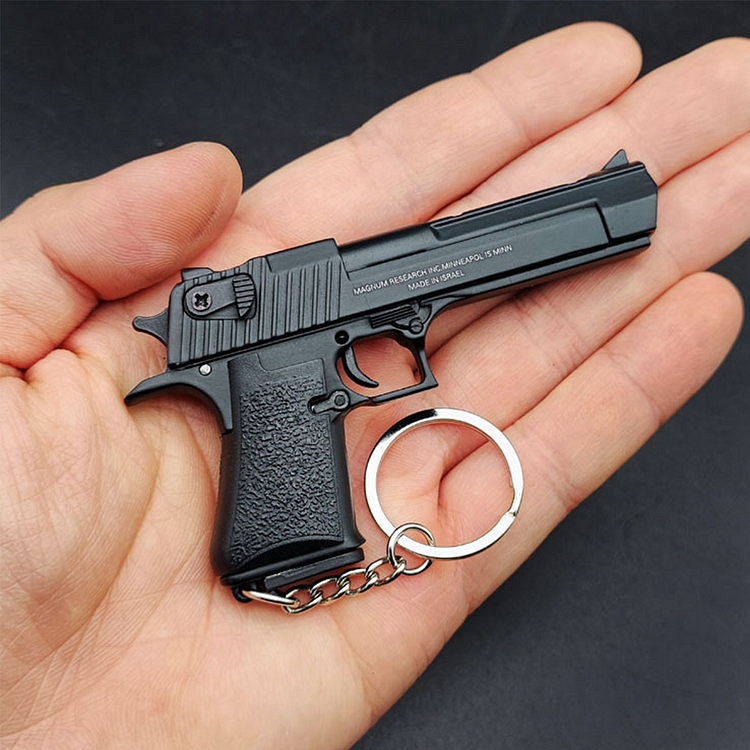 Handmade Black Metal Desert Eagle Best Fidget Toy 1:3 Scale High Quality Model
Pistol Keychain Birthday Gift Army Collection
❤️ Do you love guns and fidget toys? Do you want to impress your friends and family with a unique and cool gift? If so, you will love the desert eagle pistol keychain!

❤️ This Desert Eagle pistol model that can be used as a keychain, a fidget toy, bag pendant, or a collection toy.

❤️ You will be impressed as it is made from high-quality metal and has realistic details, such as a movable slide, trigger, and even a bullet model inside the magazine(cannot shell eject). The pistol is also detachable, so you can take it apart and put it back together.


**** Details about this item ****
Weight: 80g / 3 oz
Length: 9cm / 3.5''

**** Package Included ****
Black desert eagle keychain *1
Black plastic gift box *1

Please don't hesitate to contact us if you have any questions.